Welcome to Cyclefeed's weekly roundup brought to you by @mrprofessor and @robmolecule. The best cycling content, concentrated in one place, @cyclefeed.
---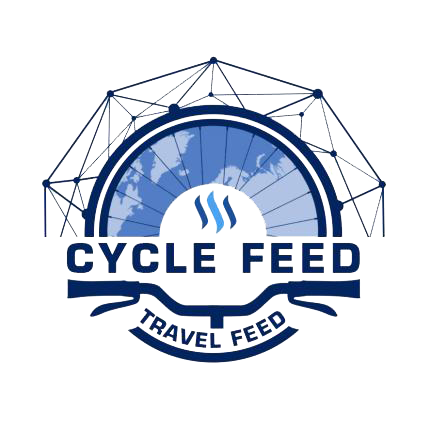 Logo art by @amikphoto.
---
Good Sunday, cyclists! Here comes the most awesome day of the week, it's when the Cycle Feed Team read and manually select the best content of the week.
We are happy to see the cyclists back on the road and posting, but we have a question: Has the HF20 affected your actions on the blockchain? If the answear is yes and if you can't comment to this, please, fell free to contact us on our Discord server and we'll see how we can address the problem.
If you have resources available you can support the many cyclists out there on different ways. Following our trail is one of them, you can find our tutorial on Steem Auto down below.
Another way is by delegating SP to the Cycle Feed Team – We currently have 7 delegators and 27 followers on the trail. What are you waiting for to be part of this amazing community?
Without further ado, this week we'll check the backstages of the 2018 USI World Championship in Innsbruck – Are you ready to follow Peter Sagan's vaccumm? Next we'll go up to Finland to see how much a hungry cyclist can eat in one sit – Yes, you read it right, go check it out. Continuing on our journey we'll learn about the curious cultures in Central Asia followed by a day in Czech Republic to have some fun going down mountains on a scooter – hey, it's not a bicycle, but it's almost, check that out. Keep the pedals spinning fellow cyclist!
---
Cycle Feed – Rewarding the BEST cycling content:
Our initiative – the rewards of this curation post will be distributed as follows:
Half of the Liquid payout rewarded on this post will be paid out to the winning entry featured on top (please, expect a seven-day wait);
The rest of the earnings will be used to power up the @cyclefeed account;
By upvoting this roundup you'll be helping @cyclefeed and the writer, so it means a lot.
Obs.: The thumbnails are directly linked to the original posts. Please, click on the image and enjoy the read!
---
– The Winner –
2018 USI World Championship in Innbsruck – BEHIND THE SCENES report ** 30 PICS! ** – Written by @matkodurko
Let's show @matkodurko some love on this epic cycling report from the 2018 USI World Championship in Innbsruck. You'll not only read about the race, but also a great article about Innbsruck and how the city had to adapt to receive such an event.
So yesterday tens of thousands of sports fans were closely following events taking place here in the middle of the Alps. The 2018 UCI World Tour was taking place here the whole week and yesterday was the grand finale – men's Elite!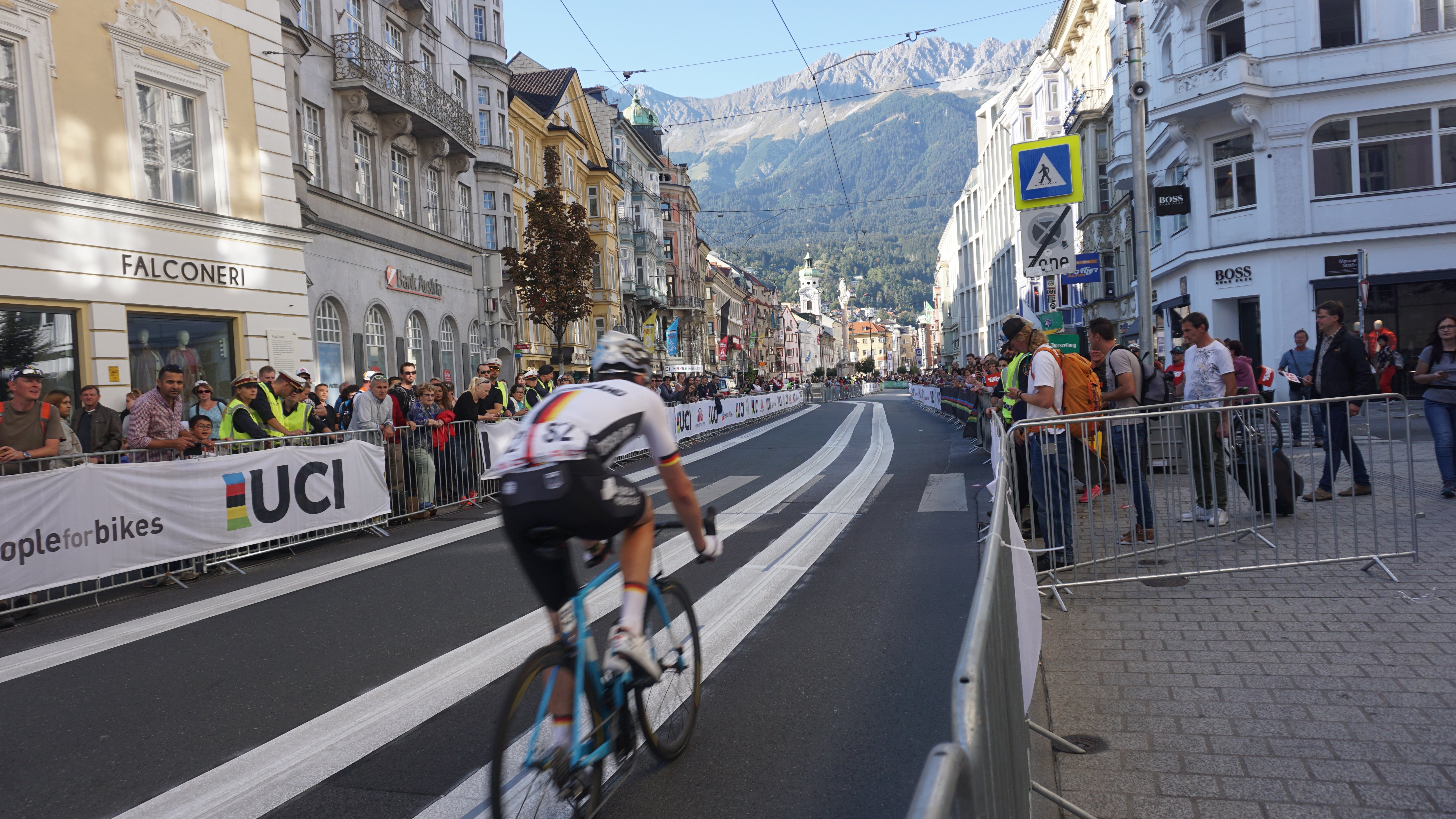 ---
– The Honourable Mentions –
Bicycle Tour, Day 28: Food challenge – FREE MEAL or FAILURE? – Written by @celestal
That cyclists eat like hungry Bears after waking up from a winter nap we know, but how much a hungry cyclist can eat? Apparently @celestal has set a mark to be beaten.
Eating that beef I realized I wouldn't have the time to chew it thoroughly – I would have to swallow quickly, and use water every now and then to make it easier, but I tried to use as little as possible because I still had to spare room for the food itself.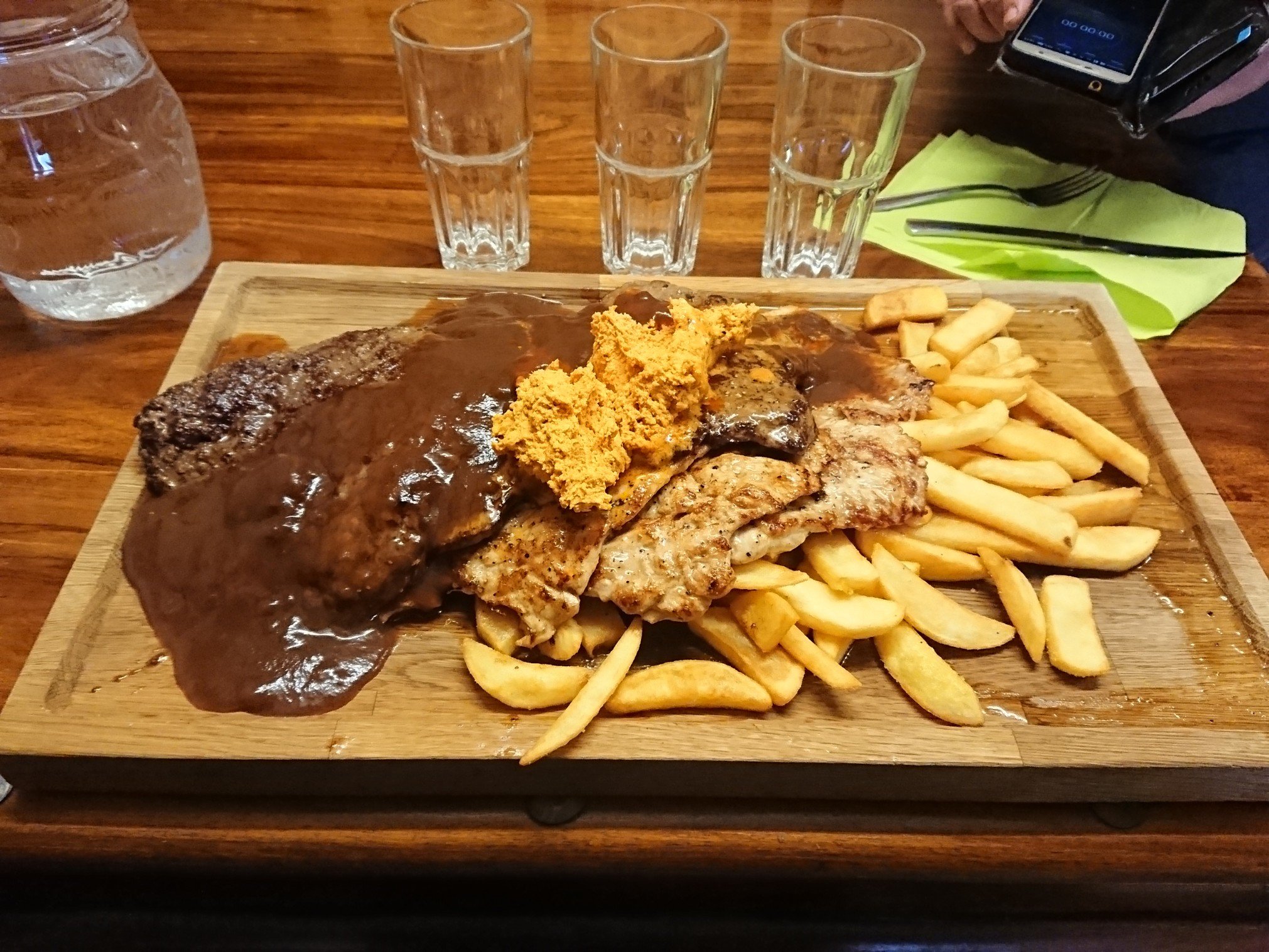 ---
Eating and Sleeping with the Locals – Written by @pushpedal
If you like bike touring you should definately check @pushpedal's blog. Their journey through Central Asia is full of adventure and culture.
Besides our usual picnic meals and warm tent accommodation, the experiences from eating and sleeping at the homes of the people in Central Asia has been both culturally enlightening and a very humbling experience. While many of us back home would sit on a chair at the table, things are a little different here – physically and culturally.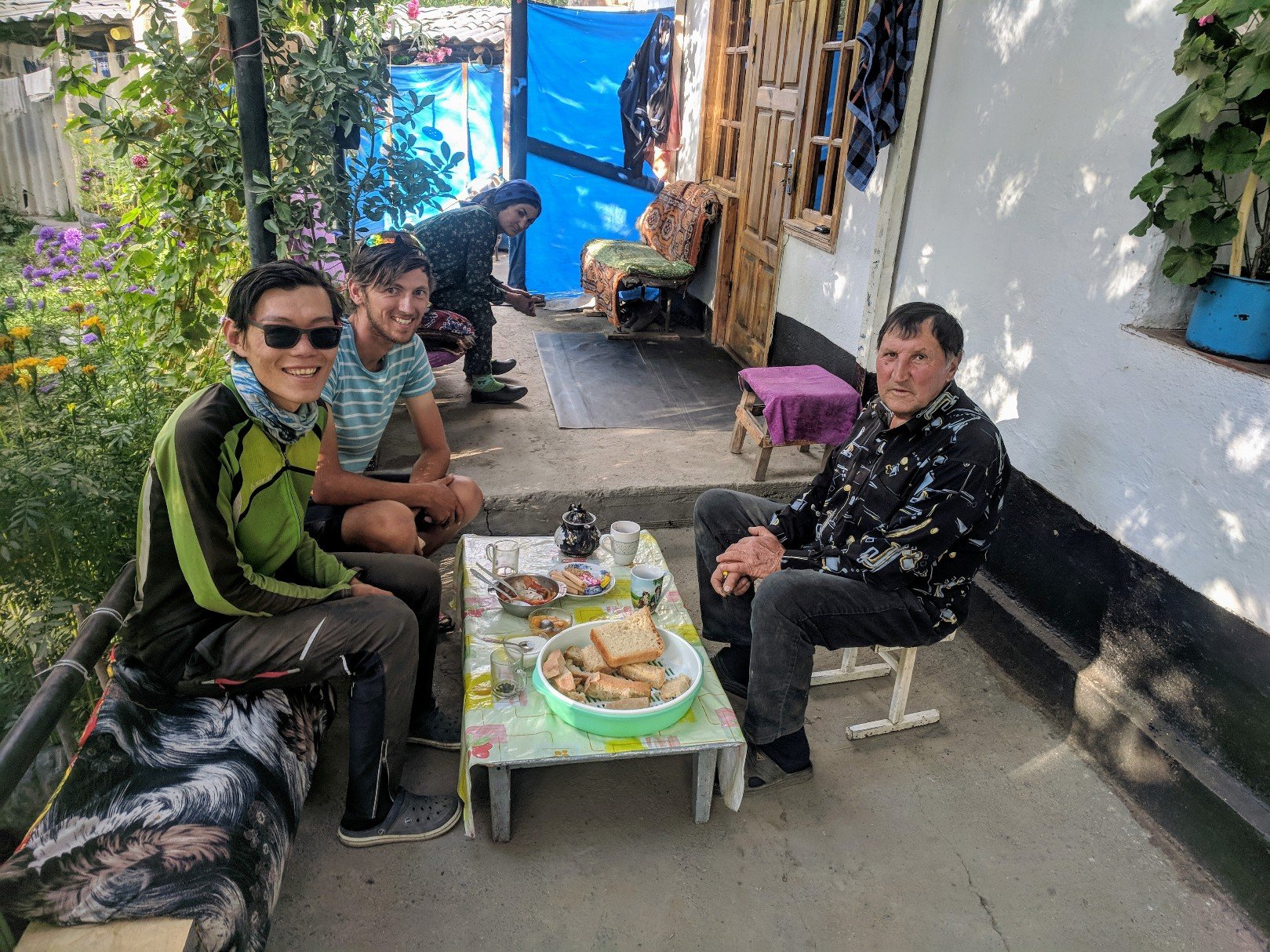 ---
DTube – That Time I Failed on a Downhill Scooter – Written by @daveonarrival
A bike without pedals, is technically not a bicycle. But what if it has bicycle wheels, and if it goes down a mountain, and if we can leave pieces of our body on the asphalt? Check what @daveonarrival did on this fun and painful funny 'bicycle'.
I tried researching how it became a thing. Who's bright idea was it to put bicycle wheels on a scooter and say "I want to zoom down a mountain on this"? I really have no idea when or how it happened.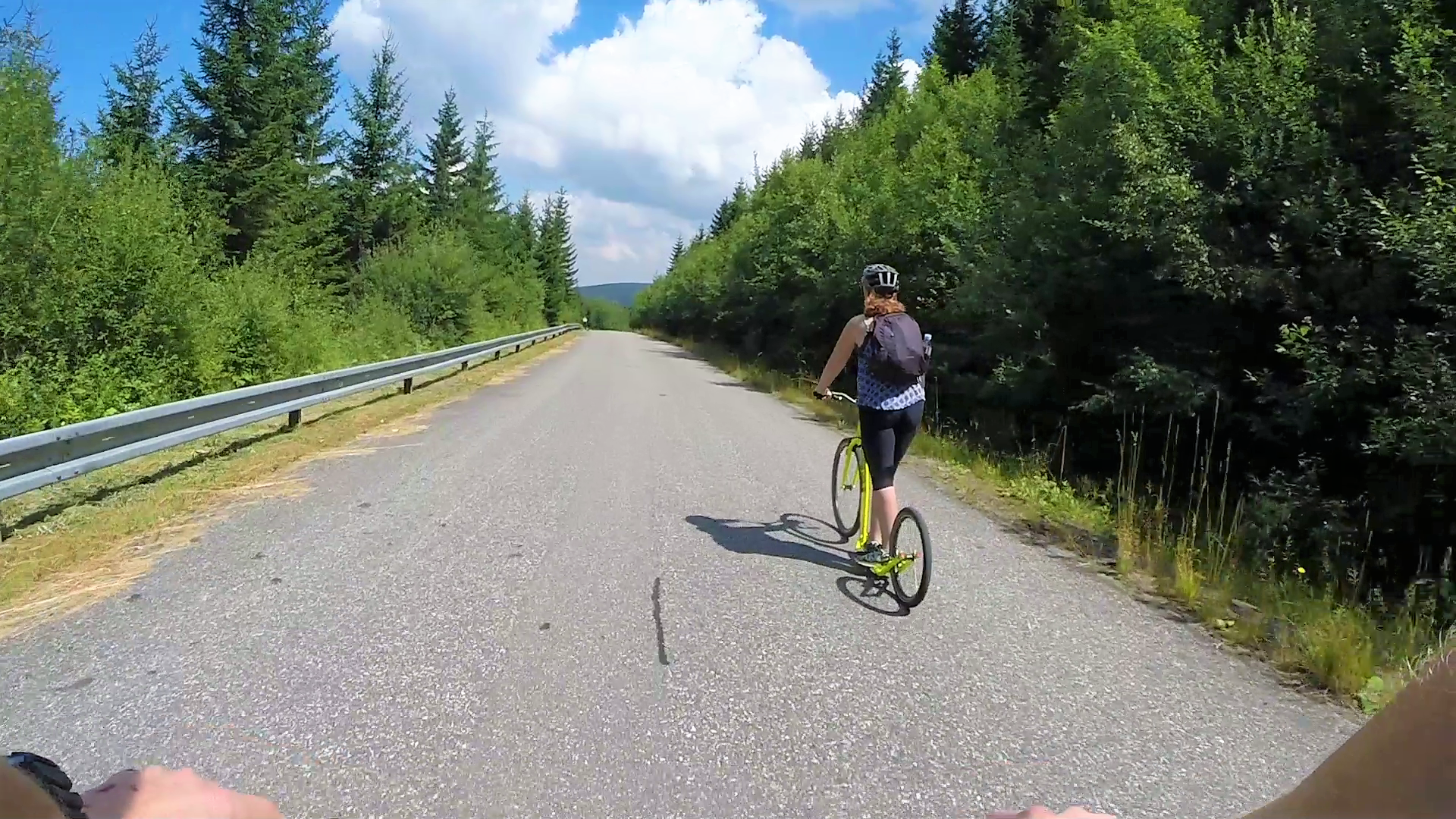 ---
We hope you have enjoyed these posts. Please do visit the fellow Steemians' accounts to learn more about their travels!
Do you like what we do? Please consider giving us an upvote or even a resteem. This will help us pay out higher rewards to the community which encourage even more people to use #cyclefeed.
Follow and upvote @cyclefeed
Follow our curation trail on Steemauto or delegate Steem Power: Check out our tutorial!
Use the tag #cyclefeed in your posts: Check out the requirements!
With over 500 members already on the Steemit Travellers Discord, it is an excellent place to meet other travelers and chat about traveling! Now you are also presented with the Cycling sub-group, that has been created just for you, the Cyclist. The server is also the place where you can ask all your questions about CycleFeed.

---
Posted from my blog with SteemPress : http://cyclefeed.travelfeed.io/2018/09/30/cyclefeed-weekly-round-up-11/
---