Welcome to Cyclefeed's Bicycle Photo Challenge brought to you by @mrprofessor and @robmolecule. The best cycling content, concentrated in one place, @cyclefeed.
---
Hello there, cyclists! You may have noticed that the Hard Fork 20 has reseted everyone's Voting Power to 20% – including ours on @cyclefeed. It's all part of the update, where the old VP is being replaced for RC (Resouces Credits). Don't be worried if you saw your VP going down, it'll slowly recharge on the upcoming days.
For that reason the Cycle Feed Team has decided to hold all the votes until our Voting Power (now, Resource Credit) recovers, which may take 2 to 3 days. Our curation program will be back to normal once that happens.
The second announcement is that we'll extend our Cyclefeed's Bicycle Photo Challenge #5 in one more week, because releasing another round today would result in a low reward for you next week, due to Steemians being unable to upvote our Challenge post (that's where the reward comes from).
We currently have two photos on last week's round that will automatically enter for this week, so if you haven't entered on the last round you can just post your photo down below with a comment, as it's always been.
Next week's round will feature a winner picked from last week and from this week's round and the reward will be a combination of both posts (50% payout in liquid units, be it Steem or SBD). It's possible that our future rewards will be back in SBD units due to the recent updates.
Don't forget to participate and sorry for the inconvenience,
The Cycle Feed Team
Cyclefeed's Bicycle Photo Challenge
This round ends on Wednesday 3rd at 11:59 GMT
Have fun and keep the pedals spinning!
As stated, we didn't pick a winner this week, all the participants from last week will automatically enter for this week and the winner will be announced on Wednesday 3rd.
The Absolute Winner Will be Showcased Next Week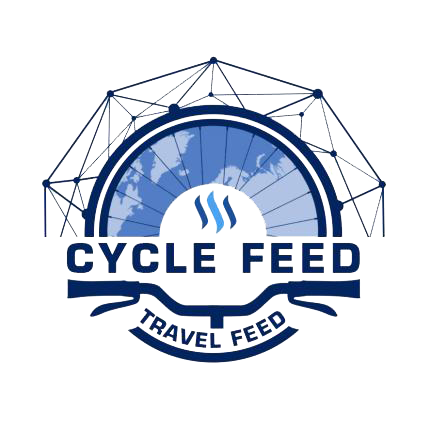 Click Image to Enlarge!
---
The Bicycle Photo Challenge
The idea is to keep it simple, all you have to do is to go out and enjoy the day on your bike, don't forget to bring a camera! You'll need it.
Then you'll have to amaze the Cycle Feed Team with a photograph, but not any photograph, the theme is BICYCLE. It doesn't need to be a master piece of photography, try to capture the moment and showcase what cycling is. Can be a photo of your bicycle, or the bicycle on some epic locations, or someone riding a bicycle. There's no need to be a fresh photograph, use your creativity and don't pick photos from the web, we'll check that.
How to Submit a Photo
Post your bicycle themed photo on the comments down below and add a small comment (one paragraph should be enough). Try to keep it sweet, talk about your bike or the moment.
If the photo has been feature in your blog as a post, you can include the link on the comments, it'll grant extra visibility. Keep in mind that you still need the upload the photo on the comments, separately.
CONTEST RULES
Only ONE picture per user;
Take a Bicycle Themed Photo and share on the comments with a description;
Upvote this post;
Resteem (Optional);
We'll select the best Bicycle Themed Photo and feature on a post next week;
Half of the Steem rewarded on this post will be paid out to the winning photo featured next week;
If the amount of Steem turns out to be A LOT, then we'll lock the prize in 2 Steem. Higher prizes will be given if the payout increases.
The Cycle Feed Team hope that you have fun while cycling! Don't forget to bring your camera along to share your epic bicycle themed photos.
---
Do you like what we do? Please consider giving us an upvote or even a resteem. This will help us pay out higher rewards to the community which encourage even more people to use #cyclefeed.
Follow and upvote @cyclefeed
Follow our curation trail on Steemauto or delegate Steem Power: Check out our tutorial!
Use the tag #cyclefeed in your posts: Check out the requirements!
With over 500 members already on the Steemit Travellers Discord, it is an excellent place to meet other travelers and chat about traveling! Now you are also presented with the Cycling sub-group, that has been created just for you, the Cyclist. The server is also the place where you can ask all your questions about CycleFeed.

---